MEDIA CENTER
General Information
Language
The official language of the conference is English.
The official language of country is Chinese
About Beijing


Standing side-by-side with old Beijing's crimson palace complexes are the city's impressive skylines. Beijing is a fine example of the great transformation China has undergone as it burst into the 21st century. The city boasts the most modern facilities, and is able to provide all the comfort and enjoyment imaginable to Beijing visitors.
China's capital city, Beijing, is a must-see. As one of the world's great ancient capitals, it is home to some of the finest remnants of China's imperial past. China Highlights provides a range of tours to explore China's capital city. Follow the link for the most popular tour packages.
Beijing has many places of historic interest and architectural/scenic beauty, including: the Forbidden City, the largest and best preserved ancient architectural complex in the world; the Temple of Heaven, where Ming and Qing emperors performed solemn rituals for bountiful harvests; the Summer Palace, the emperors' magnificent garden retreat; the Ming Tombs, the majestic mausoleums of 13 Ming Dynasty emperors; and the world-renowned and genuinely inspiring Badaling section of the Great Wall.
Found in/source:Wikipedia
Currency Exchange
Chinese currency unit is the chinese YUAN; there are 1.00, 2.00, 5.00, 10.00, 20.00, 50.00 and 100.00 - banknotes, and 0.01, 0.05, 0.10, 0.50, and 1.00 - coins. Banksare generally open 09:30-17:00 Monday to Sunday, and automated teller machines are in operation 24 hours a day. Larger stores, hotels and restaurants in Beijing will accept major international credit cards. However, it is advisable to carry some cash, since many smaller establishments and stores are unlikely to accept any credit cards.
Electricity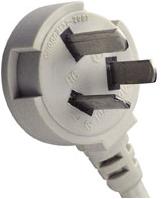 China uses 110 and 220 volts, 50 cycles system but the standard voltage is 220 volts. Please checkup your plug and prepare the adapter, if necessary.
Tax & Tipping
Tipping is not be need in China. In major tourist hotels, 15% service charge are added to the bills for meals and other services.
Time Zone
Beijing Time Zone is GMT+8 hours in relation to Greenwich Mean Time.
Transportation
Beijing Subway (Metro)




The Beijing Subway now has 14 lines, 336 km of tracks and 172 stations in operation. Subway travel is generally fast, clean, economical and during peak periods congested. On average currently around five million people ride the subway daily. By 2015 the city predicts daily ridership will increase to over 8 million journeys a day.A flat fare of CNY 2 with unlimited transfers applies to all lines, except the express link to the airport, which costs CNY 25. The electronic commuter fare card, Yikatong is accepted on all lines. The subway network is undergoing rapid expansion and that by 2015 the city will have 19 subway lines and 561 km in track length. This would make Beijing's subway system one of the largest in the world.

Beijing Suburban Railway

Main article: Beijing Suburban Railway
The Beijing Suburban Railway is a commuter railway service that connects outlying counties with the subway network. Six "S-numbered" lines have been planned. There is only one S-Line currently in operation. The S2 Line runs from the North Station at Xizhimen to the downtown area of Yanqing County via Badaling Great Wall in Yanqing County.

City Bus & Trolleybus

The Beijing Public Transport Holdings, Ltd. ("BPT") is the main bus and trolleybus operator in the city. It is owned by the city and, as of 2011, operated nearly 28,000 buses (including trolleybuses) on 882 bus lines and delivered 5.03 billion rides in 2011.

Taxi




Taxi start at CNY 10 for the first 3 kilometers, and go up by CNY2.00 per extra kilometer. After 10pm the base fare goes up to CNY 11. Idling time is also factored into the total fare. All legal cabs will be part golden yellow in color, and display their permits and paperwork on the dash board and windshield.
Conference Information
Conference Place
The Lakeview Hotel
Adress:No. 127, Zhongguancun North Road, Haidian District, Beijing, China
Tel: 86 10 82689999
Hotel Reservation: The Lakeview Hotel
Website: www.thelakeviewhotel.com.cn
Tour Information
Beijing Tour

1. Great Wall and Ming Tombs
1 Day Tour


Overview: Open to book everyday. One of the seven wonders in the world, the symbol of China. pick up guests from the hotel to the Great Wall. (join bus tour, or book private tour). Ski optional for Winter.
Book selected tour:
http://chinatour.net/1-day-tour-great-wall-and-ming-tombs.html
2.Forbidden city, Temple of Heaven, Summer Palace
1 Day Tour


Overview: One day Beijing city tour, visit the most famous sightseeings: Forbidden City, Summer Palace and Temple of Heaven, coach or private.
Book selected tour:
http://chinatour.net/1-day-tour-forbidden-city-temple-of-heaven-summer-palace.html
3.Mutianyu Great Wall, Dingling & Olympic Stadiums
1 Day Tour


Overview: Have chance to see Mutianyu Great Wall and Ming Tombs with passby National Olympic Square.
Book selected tour:http://chinatour.net/1-day-tour-mutianyu-great-wall-dingling-olympic-stadiums.html
4.Great Wall, Summer Palace
1 Day Tour


Overview: You will visit the famous Badalin Great Wall and Summer Palace in one day.
Book selected tour:http://chinatour.net/1-day-tour-great-wall-summer-palace.html
5.Hutong, Lama Temple, Panda Zoo and Olympic Square
1 Day Tour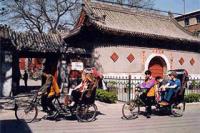 Overview: Special visit of the historic Hutong area on rickshaw bicycle ride to the residences via many narrow streets, beijing hutong tours.
Book selected tour:http://chinatour.net/1-day-tour-hutong-lama-temple-panda-zoo-and-olympic-square.html
Beijing Local Delicacies
CHINA QUANJUDE (GROUP) CO. LTD BEIJING QUANJUDE QIANMEN RESTAURANT

The most famous delicacies:Beijing Duck
Add:No.30 Qianmen St. Beijing, China
Tel:010-67185935
Website:http://www.qmquanjude.com.cn/index.aspx
Photos: